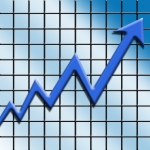 When it comes to Ukrainian financial translation there are various different sub-genres involved. These range from
accounting
translation,
economics
translation,
banking
,
insurance
,
taxation
,
securities
and many more. However, the specialized segment of financial translation in Ukrainian not only deals with the various kinds of businesses as well as the money involved but also to perform accurate translation especially since more businesses have started to globalize these days.
---
Rates for professional financial translation from/to Ukrainian:
$ 0.07 per word
.

Click here to complete our
Request Information form
.
Ukraine Translation
representative will contact you shortly. Additional contact options are available on our
Contact Us
page.
---
Importance of financial translation
The modern world is becoming a smaller place by the day. As companies tap into newer markets and reach across different geographical locations, language barriers need to be crossed. When it comes to the financial aspect, every business wants to maintain accurate financial and business records. For this reason Ukrainian financial translation plays a major role when the company is setting up its base in the Ukraine. Apart from the fact that the Ukrainian language itself is very difficult, there is also the aspect of ensuring financial terms retain their authenticity and do not end up being the subject of jokes.
Wide scope
The financial segment has a very wide scope and comprises various offshoots such as mutual funds, insurance, securities, companies offering credit such as Mastercard, Visa etc., as well as bonds, stocks trading, the annual reports of the companies, credit research, statements of profit and loss, credit analysis, research on foreign exchange as well as other branches representing financial research. Overall, this segment is fraught with many complexities and especially with the case of Ukrainian financial translation the methods of translation and ways to ensure accuracy in the documents are critical. There is practically no tolerance to even a small margin of error in this segment.
Expectations of the translator
As clients, companies looking for Ukrainian financial translation services have certain criteria and expectations from the translation provider. These include web access as well as being available on a 24x7 basis. There is usually a very short turnaround timeframe, which automatically translates into stringent deadlines. Sometimes, the services required are not meant to be restricted to merely Ukrainian financial translation but also to provide globalization or localization of the particular information. Thus, the Ukrainian financial translation company should have translators who are culturally sound, proficient with the language and have a depth of knowledge about the subject matter to do justice to the financial translation service.
High accuracy
The level of accuracy expected of any Ukrainian financial translation is extremely high. Thus, proper in-depth knowledge of the financial markets and financial subject matter is very critical. The translator must also have some kind of international standardization method like the ISO certification, which provides a guarantee that the company uses proper techniques to translate and follows a set schedule or workflow. The translators must also be members of the association handling local translation. If the Ukrainian financial translation company is a member of an international association or organization, then it is a big bonus. The portfolio of the translator company must include reputed firms who have a global presence.