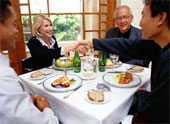 Many people face problems when it comes to getting their
personal letters
,
legal claims
,
personal emails
,
documents
and
texts
translated. If you want access to Ukrainian personal translation then we are your best choice. Many translation organizations say that letters, emails and other personal documents are too small for translation but we are not like that. For us, no task is small or big and when it comes to Ukrainian personal translation we provide the best services.
---
Rates for professional personal translation from/to Ukrainian:
$ 0.02 per word
.

Click here to complete our
Request Information form
.
Ukraine Translation
representative will contact you shortly. Additional contact options are available on our
Contact Us
page.
---
Unique requirements
All of our Ukrainian personal translation services are geared to cater to every kind of niche requirement. Whether you are looking for translating educational certificates, immigration documents, history materials pertaining to your family or any other kind of document, we can do it perfectly and accurately for you. The advantage about our Ukrainian personal translation services is that all of our translation is priced at very affordable rates, which means anyone can access and hire our services.
Skilled translators
All of our Ukrainian personal translation providers are extremely experienced in this segment. Each one of our translators brings to the table many years of experience. While they maybe handling larger translation projects with accuracy and dedication, they will also handle your personal translation requirements with utmost dedication and accuracy as well. Hence, we do not show any form of partiality based on the extent or volume of work. To us, your Ukrainian personal translation is as important as the larger scaled translation projects.
High quality
From the way we conduct stringent quality assurance checks to the way we truly listen to our customers' requirements and goals, our Ukrainian personal translation is aimed at delivering the very best in terms of quality as well as excellence. We make sure to apply our quality test processes to every stage of the translation as well as edit and proofread all the translated documents to ensure they are 100% accurate. In addition, our client list includes the whose who of the industries and all of them are extremely satisfied with our level of excellence when it comes to Ukrainian personal translation services.
Understanding your requirements
There are many Ukrainian personal translation providers, who will claim to be collaborative partners but do not really pay attention to what the client really wants. This is where we stand apart from the others. At Ukraine-Translation.com, all of our translation professionals will pay attention to what requirements you have and the objective you want accomplished from your Ukrainian personal translation project. We also understand that it is extremely important to forge close ties with our customers irrespective of their scale or size. Whether it is a small startup, a large scale enterprise or an individual who approaches us for their Ukrainian personal translation services, we ensure to adopt a neutral and unbiased approach and undertake every project with the same dedication, accuracy and passion.
We work on all kinds personal documents, emails, letters and the like. Contact us today to see how we at Ukraine-Translation.com can transform the way you look at Ukrainian personal translation.