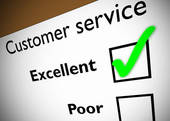 Marketing translation is a fine art and a double-edged sword at that
. Whether this is a
small business
looking to expand to a new market or a
large corporation
setting up base in a new country, the marketing material needs to be culturally in sync with the destination country. Literal textual translation is a strict no-no and the focus is mainly on retaining the marketing collateral essence while infusing it with quality translation, which will appeal to readers of the destination country. In the example of Ukrainian marketing translation the sales and marketing materials need to have humor, wit and intelligence in addition to the basic task of translating the phrases and words to Ukrainian language. It comes as no surprise then that Ukrainian marketing translation is both an art and a science.
---
Rates for professional marketing translation from/to Ukrainian:
$ 0.07 per word
.

Click here to complete our
Request Information form
.
Ukraine Translation
representative will contact you shortly. Additional contact options are available on our
Contact Us
page.
---
Sensible marketing strategies
As an increasing number of companies begin to have a global presence, they will need their marketing materials to be distributed to the destination countries as well. All of the marketing strategies created by the company for the destination country, in this example Ukraine, need to consider the customs, culture as well as traditions in Ukraine. Thus, Ukrainian marketing translation needs to take into account the trends as well as what is culturally appropriate in Ukraine. All marketing materials such as ads, brochures, website content, white papers, flyers as well as various other marketing materials need to be properly translated into Ukrainian to result in an incisive and effective. Only such a targeted strategy will bring in expected revenues and results from the marketing campaign.
Plenty of scope for blunders
The segment of Ukrainian marketing translation is fraught with risk. It can be very easy to make horrendous blunders, which can instantly embarrass the company or make the translated marketing material appear hilarious. In this sense, proper Ukrainian marketing translation is critical to ensure the company does not jeopardize its campaign. In fact, it is the responsibility of the translator company to educate the client about the cultural aspects of Ukraine as well as how certain words or phrases can have a different contextual meaning, which can backfire in terms of the marketing campaign.
Literal translation and its risks
Many companies mistakenly believe that when it comes to Ukrainian marketing translation they can simply use a language editor or dictionary to translate words and phrases literally. However, nothing could be further from the truth, especially when it comes to marketing translation. Marketing materials are meant to excite the reader and inspire them to purchase a product or service. The problem with literal translation is that some words could have a different connotation in the destination language. If the translated word has an embarrassing connotation, that could be the end of any future marketing campaigns from this company! Thus, as you can see, Ukrainian marketing translation is a segment, which needs skill, expertise and a thorough knowledge of the cultural aspects of Ukraine. Thus, when selecting any Ukrainian marketing translation make sure to take these aspects into account.